If your closet is in need of a makeover, the Los Angeles area offers no shortage of talented designers and installers ready to create your dream organized space. From luxury walk-in closet systems to innovative small closet designs, these closet companies in LA can overhaul your cluttered closet into a personalized oasis.
With 70+ locations statewide, they are one of the most recognized brands in stylish closets and storage solutions.
Known for uber-organization, they offer elfa closet systems along with design services.
This national company has designers in LA focused on fully customized closets.
4. Hollywood Closets
Family-owned for 25+ years and specializing in made-to-order closet designs.
A budget-friendly option for DIY closet kits or installing your new system.
Features innovative storage like their Power Hang system and one-of-a-kind designs.
An LA company creating luxury customized closets and garage organization.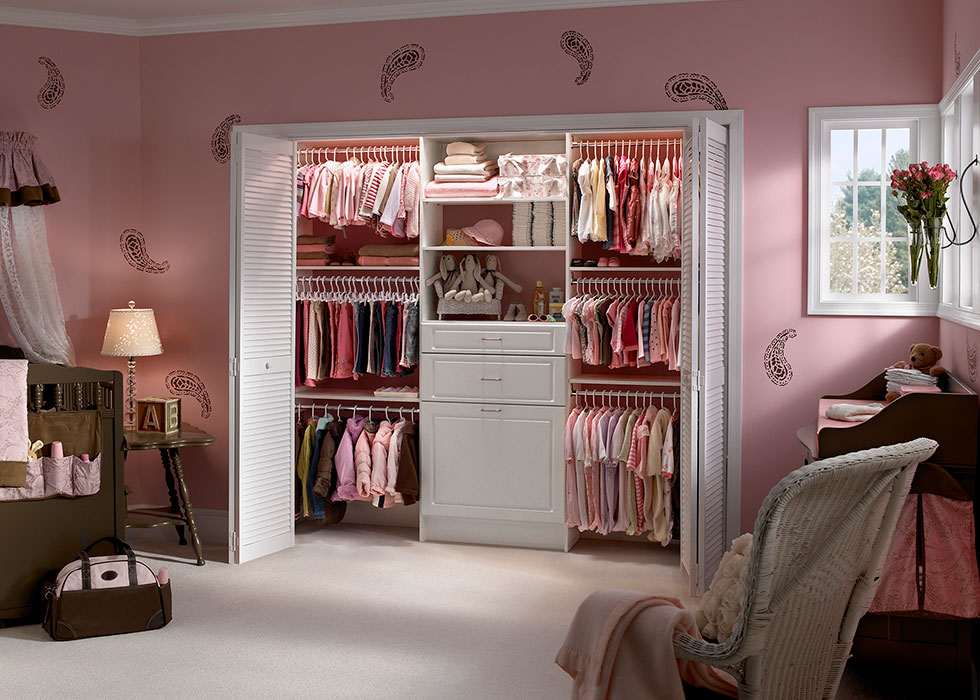 Specializing in building and installing custom reach-in and walk-in closets.
Offers free in-home design consultations and installations in the LA metro area.
Known for luxury European-style closet designs with high-end materials.
Focuses on custom storage solutions designed specifically around you.
High-tech and modern designs from a leader in LA closet design.
Affordable Prefab closet systems with optional professional install available.
Custom designs including drawers, shelves, and hanging rods built for you.
Specializing in glamorous walk-in closets featuring glass doors, lighting, etc.
Offers free estimates and quick DIY kits or pro install for closets.
For affordable laminate or wire shelving and storage DIY closet systems.
18. Storrite
Handles custom closet installs as well as full remodels and additions.
Budget option for custom closet systems you assemble yourself.
20. Cubeicals
Local company focusing on reach-in closet systems, garage storage, etc.
With this wide range of closet companies in the LA area, you're sure to find the perfect match for your space and style. Get started with some free design consultations!
FAQs
What are the first steps if I want to redesign my closet?
Start by taking measurements of your existing closet space and identifying problem areas or organizational needs. Browse online photos for inspiration on layouts and storage ideas. Schedule free consultations with a few closet companies to discuss your goals and get quotes.
How much does a customized closet redesign cost?
The price can vary greatly based on the size of your closet, choice of materials, storage features, and accessories. Many companies provide free estimates. Budget $2,000-$5,000 for a medium walk-in closet. High-end custom designs can be $10,000+.
What storage solutions should I consider for a small closet?
For compact closets, storage beds, hanging shelves, custom built-ins, double rods, and organizational products (shelves, cubes, etc) maximize space. Concealed storage is great for hiding clutter.
How long does the installation process take?
The installation time depends on the scope of the project but could range from 1 day for a reach-in closet to 1 week for a large walk-in. Many companies offer accelerated installation as well. Discuss timelines when requesting quotes.
Should I install the closet system myself or hire a company?
Closet companies have the expertise for a more complex customized design and professional installation. But DIY systems like ClosetMaid can work well for basic reach-ins. Consider your skillset and project scale. Many companies offer hybrid options too.
Recommended Reading: Top 45 Architecture Firms in Los Angeles in 2023
---
Did you like this article?
Share it on any of the following social media channels below to give us your vote. Your feedback helps us improve.